It's not difficult to transfer your domain name to Orlando Web Wizard. You'll complete some steps with your current registrar and some steps with Orlando Web Wizard. The total process can take 7 to 10 days to complete.


Complete the following steps with your current registrar
Verify contact information: Verify that the administrator's contact information for the domain is correct. All emails regarding the transfer will go to the administrator's email.

For .au domains, all transfer information is sent to the registrant contact's email.

Unlock the domain name.
Cancel Protected or Private registration: If the domain has Protected Registration or Private Registration, you'll need to cancel it.
Get an authorization code (also known as an EPP code or transfer key) from your current registrar.
Complete the following steps at Orlando Web Wizard
Purchase a domain name transfer from our website. If the extension you want to transfer isn't listed, you can't transfer the domain name to us.
Create an account here http://bit.ly/2fYMeMd OR Login your account here: http://bit.ly/2md4wu8

---

Find Transfer Domains Link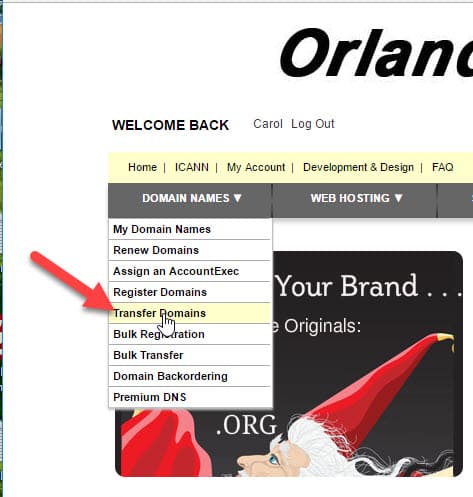 ---

Enter the domain to transfer and pay the fee.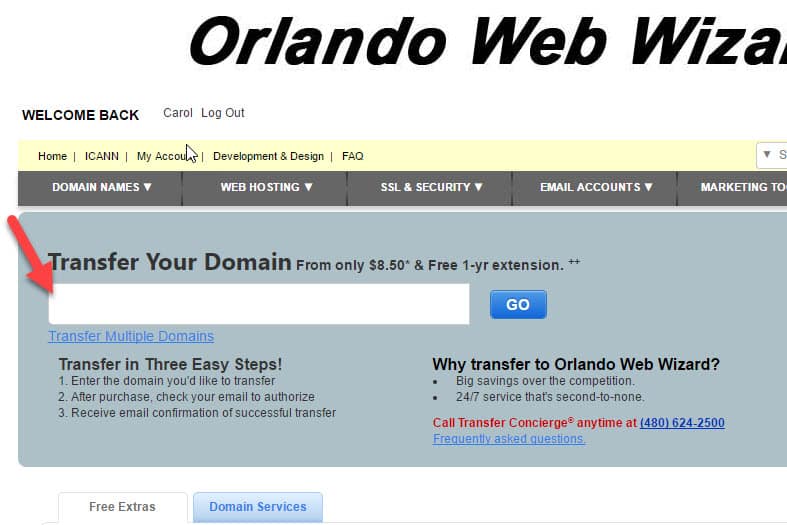 ---
You Can Complete a Bulk Transfer


---
TRANSFER BY PHONE: Call Transfer Concierge® anytime at (480) 624-2500
You will need your account number and pin number!
---